Our Story
Patrick Connolly of County Galway, Ireland, began his barkeep career in 1942 when he opened the Pat Connolly Tavern. For two decades, he worked to create a St. Louis landmark in the historic neighborhood of Dogtown. Once again under Connolly family ownership, we are proud to continue the tradition that Pat started over 75 years ago. Thank you to our customers who keep this history alive with your ongoing patronage! History is only as good as it inspires us to make our future better!
Patrick Connolly,
Proprietor Emeritus
Pat Connolly opened Pat Connolly's Tavern in 1942 and ran the bar until 1960, when he sold it to Tom McDermott, his longtime bartender. Pat went on to operate the Blackthorn Pub for many years, another South St. Louis favorite.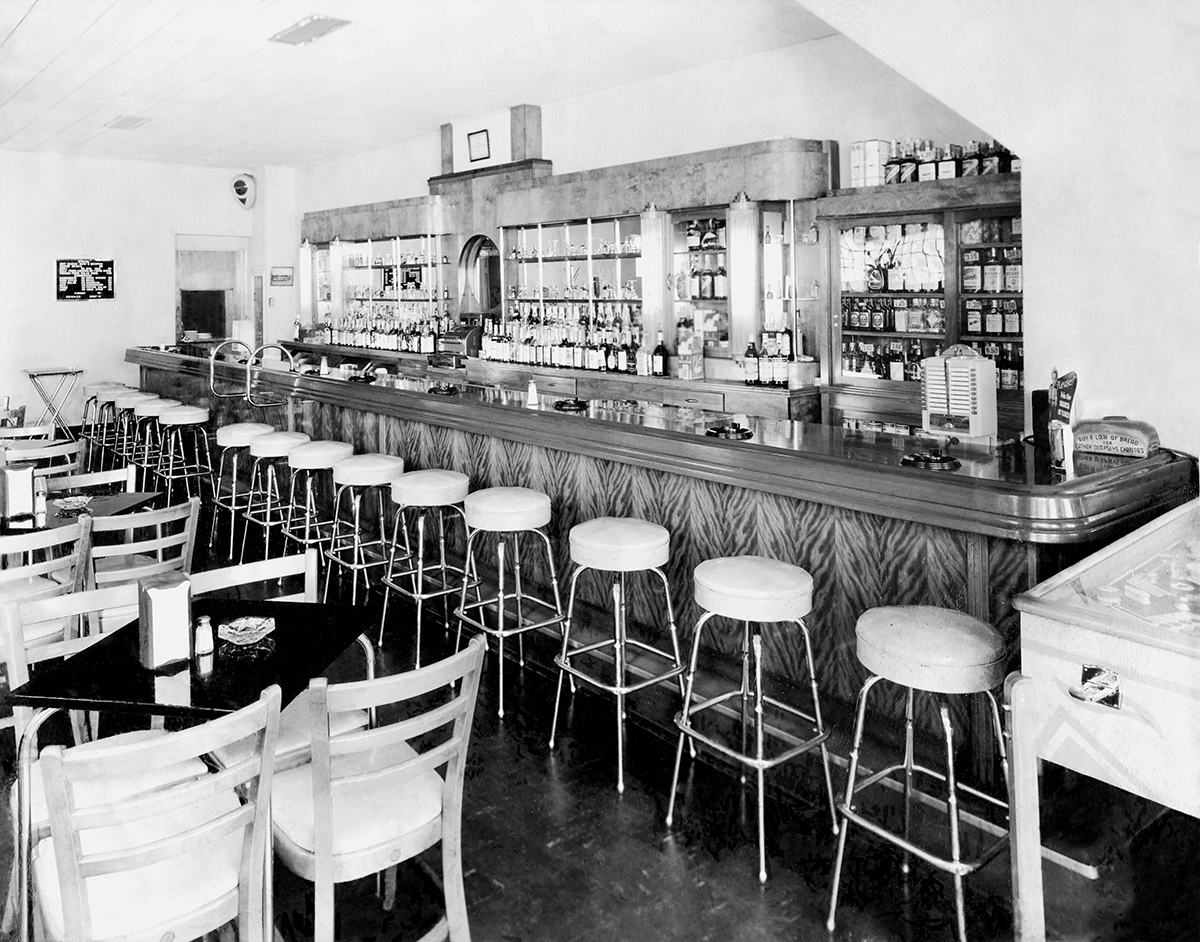 Not much has changed in over 75 years. Come see for yourself! We are proud to have preserved this historic bar, which is among the oldest in St. Louis!
A professionally staged photo of the tavern "in action" from the 1940s.
Original Exterior, mid-1940s
The original storefront of this iconic St. Louis landmark building. Before the V9 Budweiser was installed, Pat's was a Griesedieck Bros. bar. We recently partnered with the Dogtown Historical Society to have this original mural restored!
Pat Connolly came to St. Louis in 1929 from Dunmore, County Galway. Being successful in tavern keeping, he had the rare opportunity to return home to revisit his family (a luxury so few immigrants ever were able to enjoy). Relatives of the Connolly family still live in Dunmore today.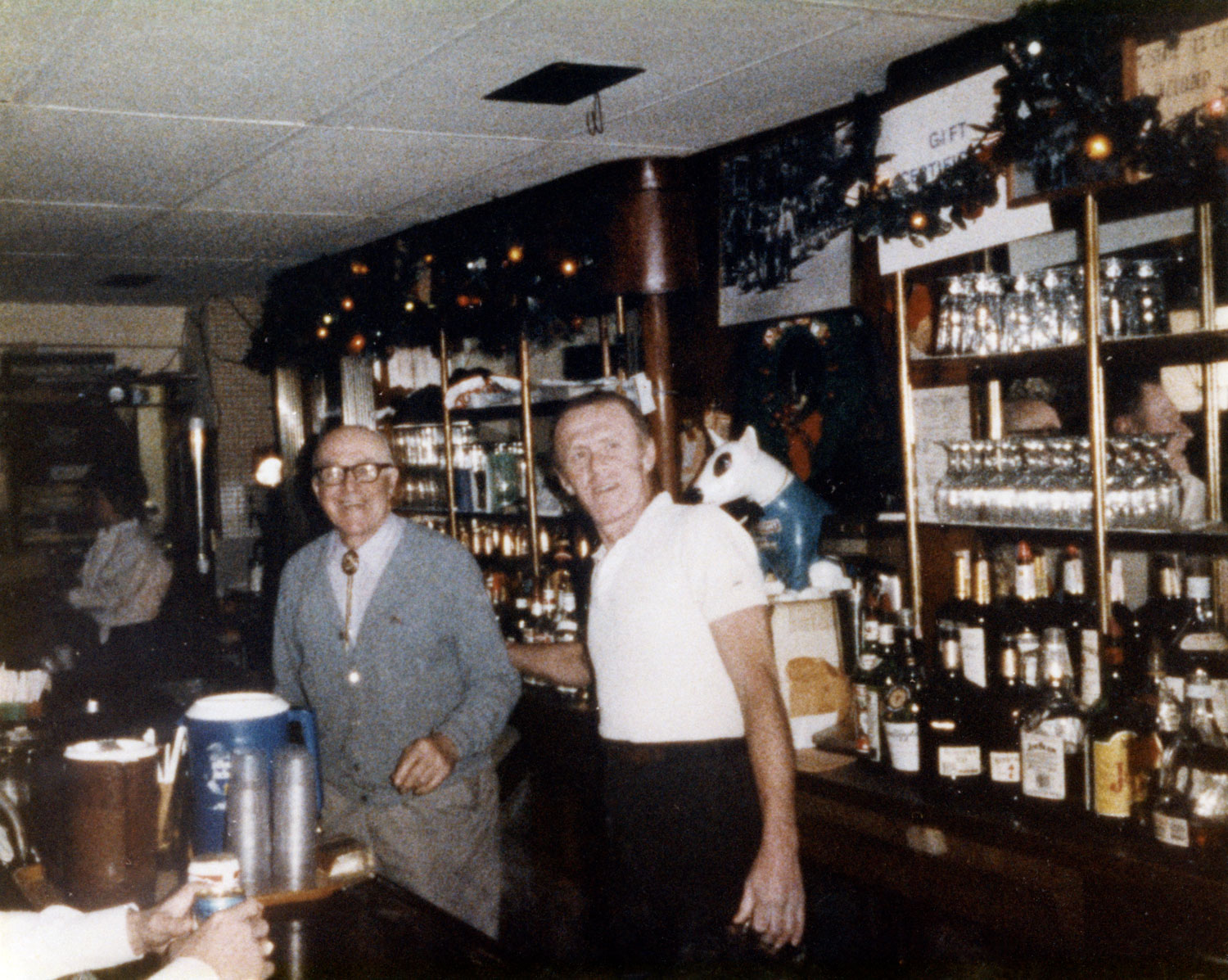 Paul Jovanovich with his dad "Papa Joe" Jovanovich
Paul ran the bar in the 1980s, and many remember him as a legendary barkeep who left us too soon. Papa Joe would open up the bar every morning. Three generations of the Connolly and Jovanovich families have ran the tavern.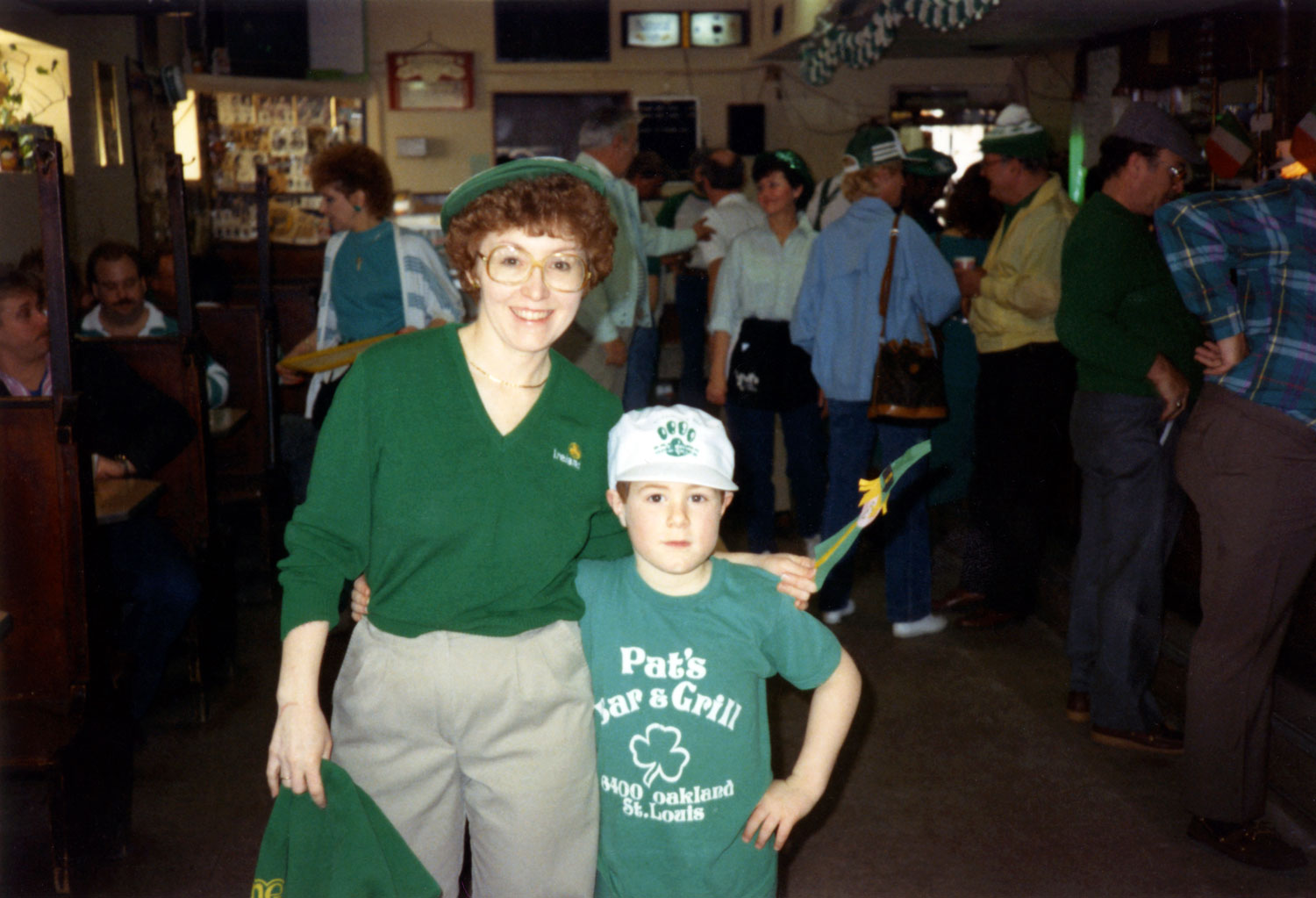 The current owners, Teresa Connolly and son Joe Jovanovich
This picture is... just a few years outdated.